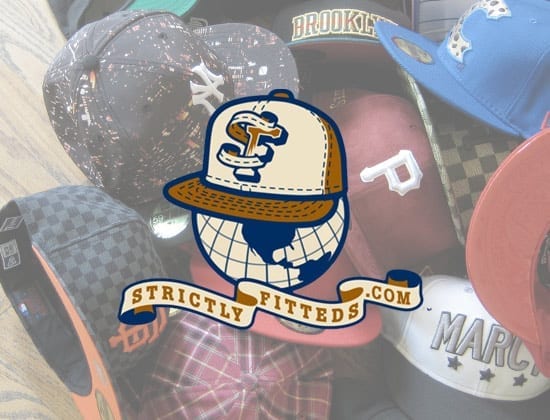 Where's your pride? Show us what you got! It doesn't matter if you have three or three hundred fitteds, new, vintage or dog chewed. Send us the very BEST of your collection or a creative display of fitted baseball caps and you could appear on here on Strictly Fitteds. Rules DO apply. Check after the jump for details.
MORE >>
1. Be creative with your compositions, but photos MUST be horizontal (landscape) format – that's sideways folks.
2. Shakey hands? Get a tripod. Blurred pics are outta here.
3. We don't need to see your batcave. Turn on several lights or use a flash.
4. Photos must be no smaller than 640 x 480 and no larger than 1200 x 1600. (800 KB maximum file size)
5. This ONLY applies to FITTED baseball caps – no FLEX-FIT or adjustable hats. Any brand or era is acceptable.
6. Add your name | age | job title | location | cap size to each submission. Enter as often as you like.
7. Absolutely NO caps on beds!!! No exceptions.
STRICTLY FITTEDS, it's sponsors and their affiliates do NOT encourage, condone or imply unlawful, dangerous or generally stupid behavior that could result in personal injury, death, dismemberment, damage to private or personal property, harassment, cruelty to animals, larceny or reckless endangerment.
No rights or royalties are suggested or implied for use of submitted images. Submission does not automatically equal exposure on Strictly Fitteds. We will select the most interesting, creative and or funny images to appear on the site.
[contact-form-7 id="3874" title="Contact form 1"]