The year has come and gone and its time to make those oh so hard top 5 picks of fitted baseball caps. Click below to check out my selections for 2009.
1) NEW ERA MLB Saito 59Fifty Fitted Baseball Cap
This cap gets top billing by me not only because its a Royal Blue LA fitted baseball cap but because its a players edition cap. The signature in the embroidered in the front and the Japanese flag in the back is just icing on the cake. I will be looking for more of these this upcoming year like no other cap. Let's hope for some good ones in 2010.
2) DEARLY DEPARTED x HIGH POINT x NEW ERA Fitted Baseball Cap
The color combination and the branding on this fitted is just perfect. The Metallic Gold juxtaposed with the metallic Silver is pure money. This cap was a limited run for the High Point, in Arizona, which quickly moved so I'm glad I was able to get my hands on this one.
3) SUPREME x NEW ERA DIVISION CHAMP 59Fifty Fitted Cap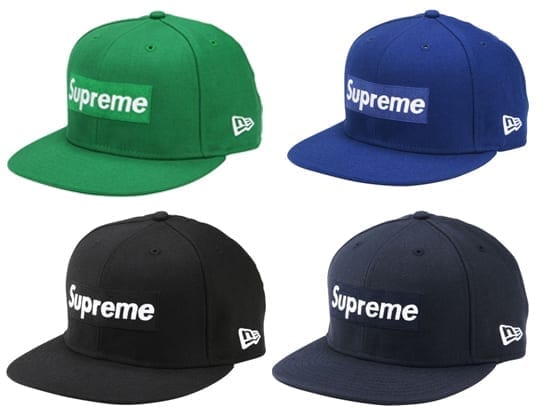 This past season SUPREME dropped their coveted Box Logo fitted baseball cap. Although they did switch it up a bit by throwing some flags on the back, similar to the Spike Lee Yankees fitted. These moved faster than the any other fitted that season most had to hit the resellers to get theirs. The Royal Blue was my top pick but anyone of these qualify.
4) Lafayette Hunter Camo New Era Fitted
Camo? Check. Script embroidery? Check. What's not to like about this cap? Nothing. This one got away from me but still looking to get add this one to my collection.
5) BLACK SCALE x HALL OF FAME x NEW ERA 59Fifty Fitted Cap
Being a fan of both Black Scale and Hall of Fame this New Era only makes sense to be on my top 5. The use of color on the Black cap is perfect and well balanced.After seeing many previews of this before it came out I anticipated the drop. The look book that was put together by Beans & Croydon sealed the deal for me. Great collab and great colors used for both caps.